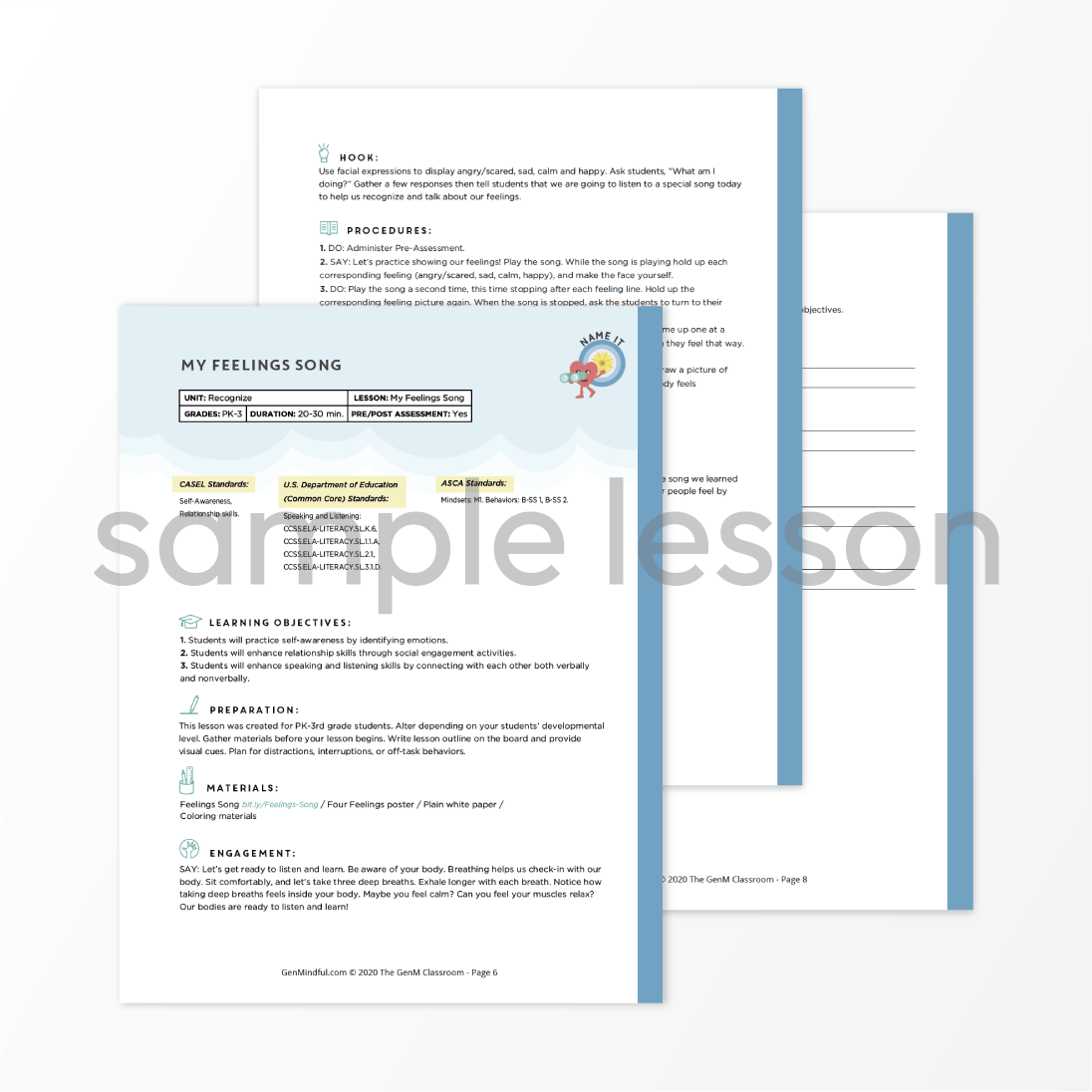 Classroom SEL Lesson Plans
National Standards Aligned Social-Emotional Learning Lesson Plans for pre-k through 3rd grade. This beautiful set of 20 illustrated lessons will be sent digitally. Our lesson plans teach to one of three simple categories: Name It, Feel It, or Heal It
National Standards Aligned Social-Emotional Learning Lesson Plans for pre-k through 3rd grade incorporating Generation Mindful's tools into the classroom.
This beautiful set of 25 illustrated lessons will be sent digitally.
Our lesson plans teach to one of three simple categories:
Look for each lesson's category icon on the top right-hand side of the page. 
Lesson Plans are included digitally with every Classroom Bundle.
We also offer simplified versions of these same lesson plans ideal for sending home with children to families, available in our Bridging Home and School Bundle.
YOUR LITTLE MOMENTS