Regulation is a skill, so let's teach it!
Children aren't born knowing how to regulate their emotions any more than they are born knowing how to tie their shoes.

Tame Tantrums
Behavior is communication. Our tools help you teach children about emotions in daily, playful ways.
Connect PLAYFULLY
Play is learning! Children who feel safe and connected have an easier time listening and cooperating.
BE The Change
Join millions of parents learning to discipline without yelling or shame in GENM's Positive Parenting Program.
What if "Stop Crying" turned into "I'm Listening" for an entire generation?
The Time-In ToolKit®

Let's teach kids social-emotional skills the same way we teach them their ABC's and 123's!

Our Time-In ToolKits help you teach children emotional regulation, resilience, and empathy using our research-based toys and tools. For ages 2 to 9+.

Start connecting before correcting today! Raise healthy, resilient children with the skills they need for a lifetime of connection and joy.


"After just a few days we saw a difference. This has been a game-changer for my husband and I as well as for our kids."
"We said goodbye to time-outs and now I know how to discipline my kids without punishment!"
"These tools are practical and engaging, correlating beautifully with what I have already been teaching my students!"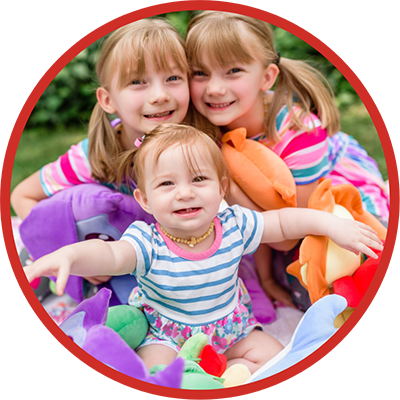 "I love these colorful and playful tools for teaching little minds how to grow and regulate. Spot on. Thank you!"