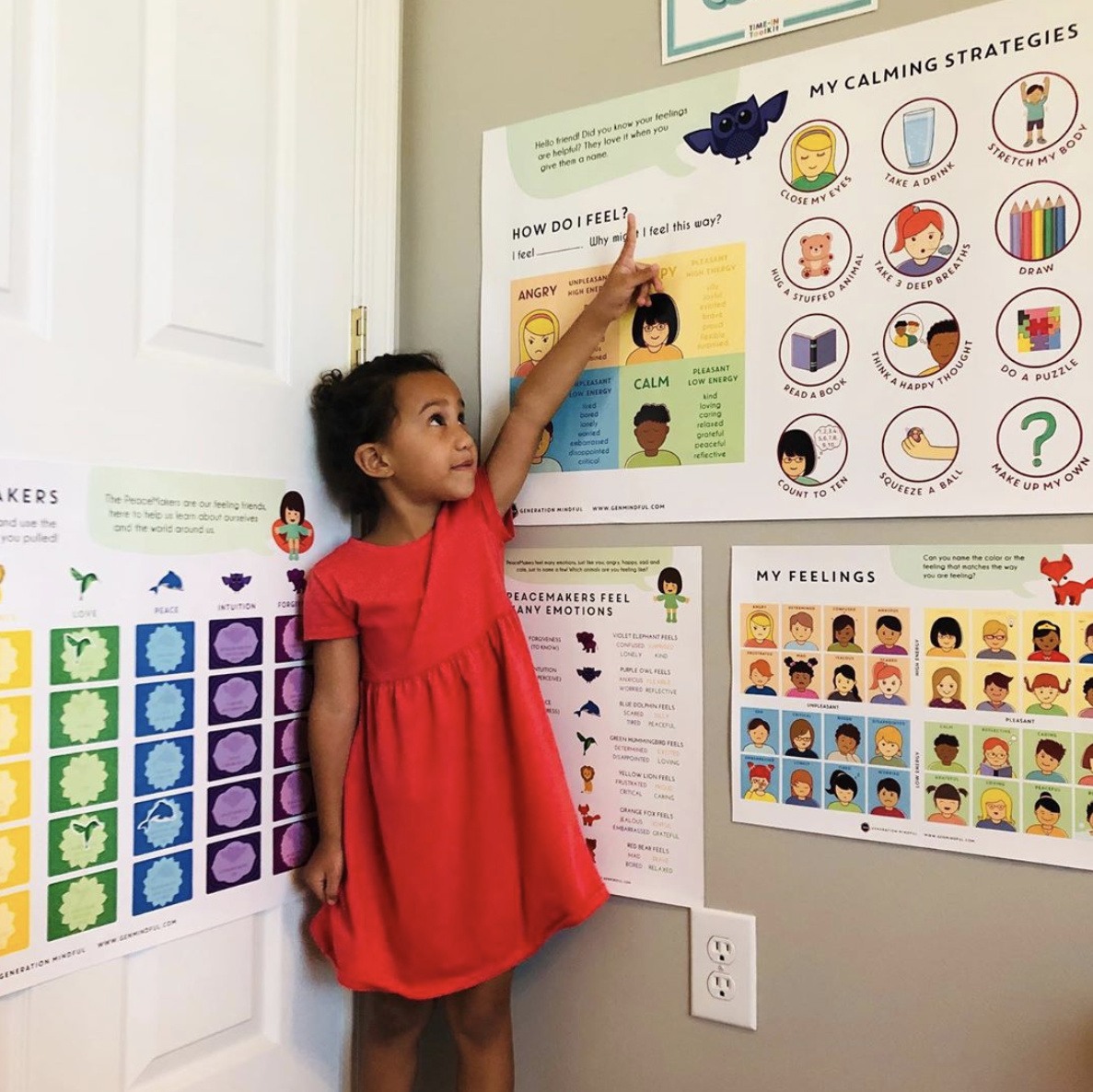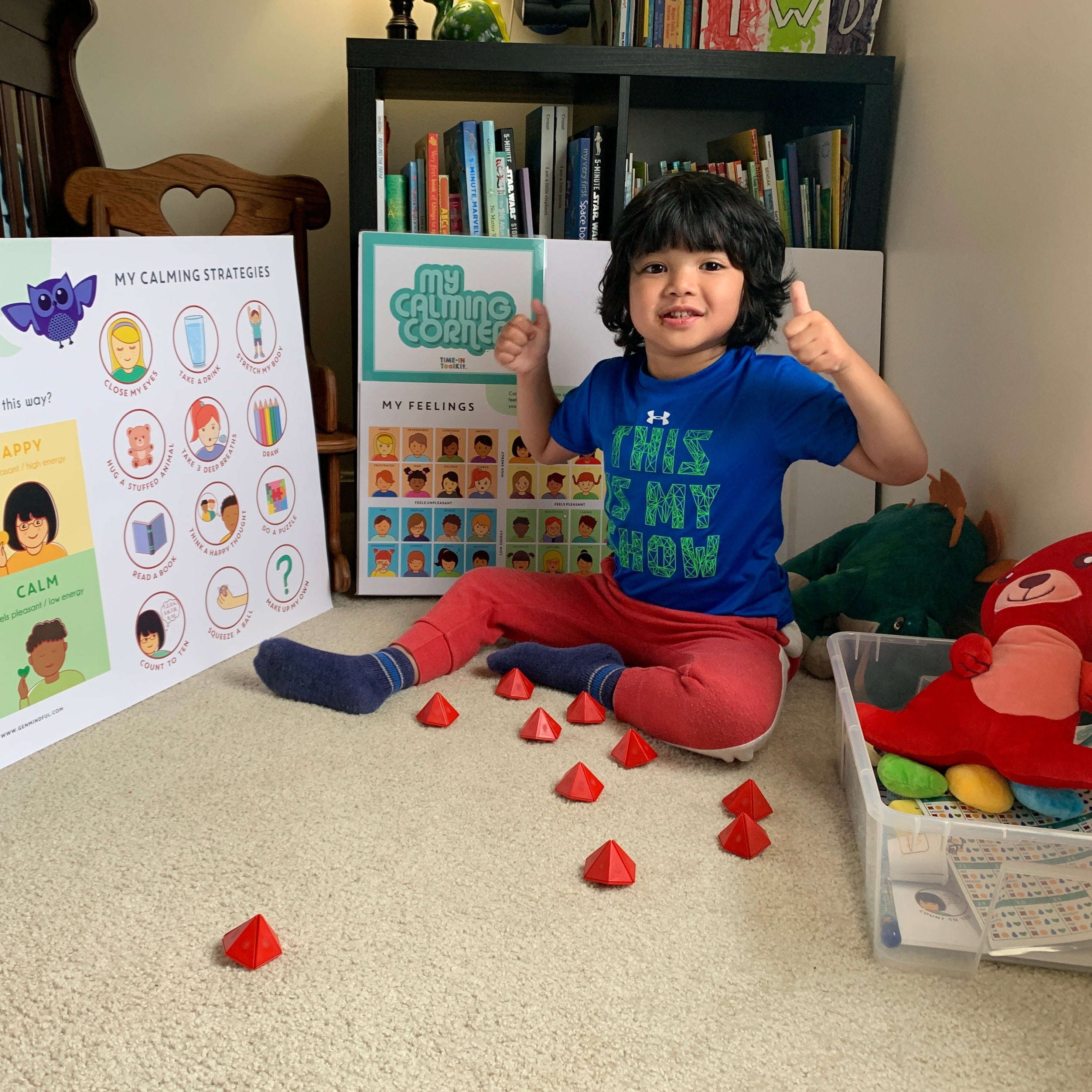 My Calming Corner Strategies Poster
This 20" x 30" poster is a playful and helpful way to teach children social and emotional skills through naming their feelings, then finding and practicing their favorite calming strategies!
This poster is one of six posters included in The Time-In ToolKit
This 20" x 30" poster is designed to help children notice, name, share, and regulate their bodies and their minds.
With the help of colorful and engaging illustrations, this poster increases self-awareness, teaching children ages 3+ eleven different calming strategies.

The poster features 32 emotions divided into four mood categories: Angry (Scared), Happy, Calm, and Sad. 
Ideal for any home, classroom, childcare center, family-friendly business, or therapy practice. 
This poster is a part of the complete Time-In ToolKit®, and due to high demand, we have made this individual poster available as well. We highly recommend the entire toolkit to support you in using Time-Ins with children ages 2-3 years of age and older.
Size: 20" x 30" | Paper: 10 mil, fingerprint-resistant gloss. 
YOUR LITTLE MOMENTS